New Skincare at the Natural and Organic Products Europe Show 2015
Alex Gazzola rounds up the best skincare in show!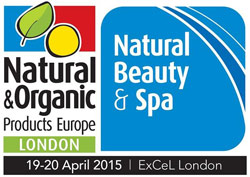 The Natural & Organic Products Europe Show is the UK's key natural and organic trade event, and a superb gathering of new and emerging 'free from' products – both in food, home and household, supplements – and, of course, skincare. With a new home at Excel in east London – the show has for many years been held at Olympia – there was a distinctly new and fresh feel to the event, although we did miss the natural light somewhat!

We've been attending for several years (click here for our 2012 finds, click here for 2013 finds, and click here for 2014) – and this year proved to be just as fruitful for new brands, with stronger and much more natural qualities among them, unlike last year, when we found a few too many brands using silicones, the preservative MI, and petrochemicals to be deemed 'natural' or 'organic ...

Here is a small selection of brands which caught our eye …

Cold Process method soapmakers Friendly Soap are palm-oil free and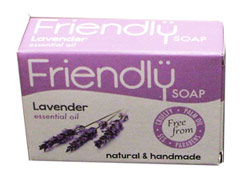 also prominently labelled SLS free and parabens free. They carry the vegan trademark and their range includes bath soaps, facial soaps, a shampoo bar, and a shaving soap too – using a blend of olive oil, coconut oil, shea butter and / or castor oil, with some natural fragrances. See www.friendlysoap.co.uk for more information.
What Skin Needs is an Australian brand of "functional skincare solutions" with a signature ingredient called Plantolin®, now launching into the UK. It is made with around three-quarters naturally derived ingredients – which does mean around 25% is not natural – although in fairness the brand does not shy away from this on its site, and does list ingredients of the products, which include petrochemical derivatives and (in one product) dimethicone. The three products are Soothing Skin Gel, Cracked Skin Cream, and Skin Balm, and they retail for under £15 each for 75ml. They appear to be free from food allergens. See www.whatskinneeds.co.uk for more.
Another Australian brand at the show was Lariese. We're always keen on Antipodean brands, as many have done well in our FreeFrom Skincare Awards in the past, so we hope these can secure UK distribution. Their brands include Earth Mumma Organics – which is a duo of mum-to-be and baby products, of Belly Oil and Hair & Body Wash – and Evolve 'organic intimates' – intimate argan-based lubricants in fragrance free, lavender, cucumber and … peppermint. They are free from mineral oils, silicones, sulphates, glycols, phenoxyethanol, petrochemicals, dyes, colours, parabens or animal products. Find out more at www.lariese.com
Carishea works with communities in Ghana, supporting women who harvest shea nuts for shea butter, which is then used to produce handmade skincare by workers from disadvantaged communities in Scotland. The products boast a high percentage of unrefined shea butter and include a colourful and diverse selection of soap bars, a collection of hand washes, one of body washes, and whipped body balms – with natural essential oil-based fragrances – as well as some 'basics' in the form of pure shea butters and coconut oils. A few other products – such as shampoo, conditioner and moisturising scrub – are promised. 100% natural, and some attractive packaging. Learn more at their website www.carishea.com
More lubricant and intimate care products came from the US in the shape of Good Clean Love. Although not yet distributed in the UK, this brand was noteworthy for the breadth of its range of natural intimate care products – which included personal lubricants (in 'almost naked' and 'cinnamon vanilla'), whose ingredients seem very pure – just aloe, xanthan gum, agar, some natural preservatives and 'flavors'. Also in the range are love oils (Caribbean rose, Indian spice, and Origins), Body Candies (Cocoa Mint, Spicy Orange, and Vanilla Chai), as well as a Restore Moisturising Lubricant and Balance Moisturising Wash. 95% organic, free from parabens, petrochemicals and animal-derived ingredients. Learn more at www.goodcleanlove.com
With two ranges of hair care and a baby skin care range to boot, Lucy Laverne London are a brand that are well worth watching out for. Their ArganRose Premium Hair care range consists of mask / leave-in conditioner and shampoo, while their Ultimate hair care range includes a hydrating spray, hair cream, hair oil and hair balm – very innovative, and featuring naturals such as aloe, shea, beeswax, castor seed oil and other oils. The baby care range is called Little Bunnies, and includes lotion, wash & shampoo, baby balm and baby oil. Very cute. Free from SLS, petroleum, parabens, silicones and artificial colours. See www.lucylavernelondon.com for further details.
Finally, but my no means least, we were delighted to see Siam Botanicals exhibiting – a Thai-inspired range of 100% natural skincare, handmade in small batches, and which uses cold-pressed oils and botanical extracts, from acacia, aloe and argan, to tamanu, tamarind and ylang ylang. The Face Care range presently consists of several cleansers, a mask, a number of oils / serums, four polishes / scrubs and a rose water. There are also body and bath care products, plus a relatively new men's range of aftershave balm, pre-shave face wash and shave oil. They're coming to the UK soon, and in the mean time you can find out more at www.siambotanicals.com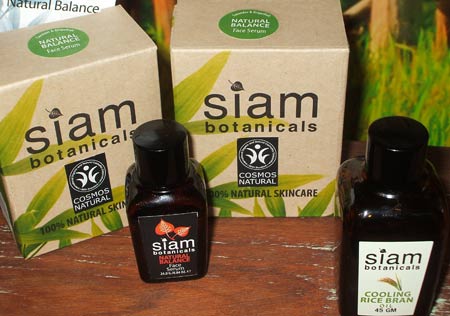 Back to personal and skin care home