Welcome to SkinsMatter.com
The resource for natural beauty, 'freefrom' skincare, skin allergy, sensitive and problem skin conditions and home to the FreeFrom Skincare Awards!
---
The Shortlist for the 2016 Freefrom Skincare Awards is now out! Check here for all details. The presentation will be at the Love Natural Love You Show on July 8th at Olympia.
---
Wendy Stirling of Botanicals Natural Organic Skincare looks at the causes - and advises on which products might help, and how to choose them. see here.
---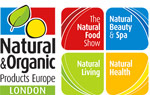 Alex Gazzola rounds up all the interesting 'free from' skincare finds, from the natural and organic trade event of the year!

---
FreeFrom Originals from the 2015 FreeFrom Skincare Awards
---
Earlier this year, 33-year-old Marina Williamson was left a mere hours from death after a delayed reaction to the PPD in her high street hair dye. Now, the Wembley lawyer has started a petition to have the chemical banned. Here, she tells her story. (For more on PPD in hair dyes see here.)

---

Harvey Water Softeners have been doing some research around the country and they have found that hard water does not always correlate with increased skin care problems. For more on skin health see here.

---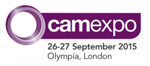 Alex checks out some interesting new products at CamExpo including a quinoa hair care range, some Pop effervescent food tablets, lots of coconut products and body and bath oils – and some organic aromatherapy products from the isle of Skye. For more new and tried and tested skincare ranges see our reports here.
---
At the start of National Eczema Week, medical herbalist Lindsey Miller of Hope's Relief tells us her favourite natural skincare ingredients for eczema. For many more articles on both the cause and management of eczema see here.
---
The top products from the Problem Skin category in the FreeFrom Skincare Awards this year - all put through their paces by our Beauty Bible testers. For all the results of the FreeFrom Skincare Awards see here.
---