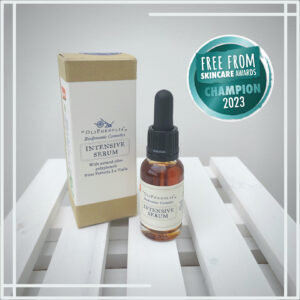 A month has passed since we announced the winners of the Free From Skincare Awards 2023, and now that calm has resumed after all the excitement and celebrations, it's the perfect time to reflect on some of the wonderful brands and products that made this year particularly special.
We must, of course, start with our overall champions — Italian brand OliPhenolia, who triumphed with a truly original product.
Their Intensive Serum, an understated amber-coloured and oil-free nectar, scored exceptionally well with testers — the second highest overall score across the whole competition — and winning out as champions thanks also to an unbeatably 'free from' hypoallergenic formulation, with little more than glycerin, hyaluronic acid, gentle preservation, plus some potent antioxidant-rich derivatives of olives grown on the Fattoria La Vialla farm, winery and estate near Arezzo in Tuscany. 
Fattoria La Vialla has been developed from abandoned land by the Lo Franco Family since 1978. The team uses organic and biodynamic methods to cultivate almost 4,000 acres, producing wine, EVOO, pecorino cheese, appetizers, sauces, pasta, vinegar, honey, biscuits and other sweet delicacies, as they put it "directly from vineyard to bottle, from vegetable patch to jar". They only supply direct, so you must buy from them online, and if their website and their Instagram page are anything to go by, there are special wonders to be discovered beyond their champion serum … We urge you to go take a look!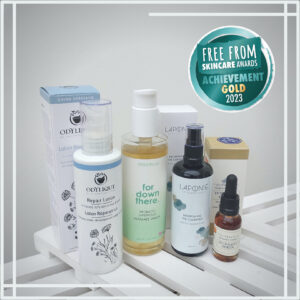 The product obviously won its category, Face Care (Leave On) — jointly, as it happens, with Odylique's incredible Prebiotic Rich Hydration Cream — but also took Gold in our all-important Free From Achievement Award. 
For those unfamiliar with this special Awards category, we launched it specifically to celebrate products which are free from many, most or even all of the main fragrance allergens, food allergens, preservative allergens and non-vegan ingredients used in cosmetic products, and which many consumers would like to avoid or need to avoid.
The reasons to us do not matter, especially — whether for allergy, sensitivity, eczema, health, ethical, environmental, religious, personal preference or any other. Some 'free from' consumers have a long list of no-go ingredients, and this category aims to highlight those products which are far likelier to be suitable for them — and which perform. 
Do check out all the Free From Achievement Winners if you find yourself in this difficult boat. They include products which didn't medal in their category, but still performed well enough, in combination with their 'free from' attributes, to score an 'Achievement' medal. 
What else happened?
Well, our first ever Digital Presence awards were announced, with Elave Skincare the debut Gold medallists. North Walians Rhug Estate Beauty successfully defended their Best Free From Brand award from 2022, repeating their category medal haul from that year with two Golds and three Silvers. Perennial entrants and medallists Lyonsleaf picked up a record-extending 34th and 35th Free From Skincare Awards medals for their two new products — their Pure Baby Balm, and their Foot Balm.
To those who think both first-time participants or small brands do not perform well against the 'big guns' … well, we have news for you! There was some stellar performances from unheralded or little known brands, including fragrance-free debutantes Blur London who took five medals, including two Golds, and one-woman band Rebs, who beat off tough competition (including Rhug, and former champions Uoga Uoga) to bag Gold in the Lip Care category.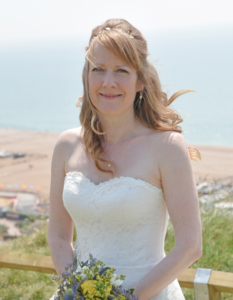 And there was a lovely story involving Louisa Pini of Just Be Natural, who — on the very day of her wedding, no less! — won a Silver and a Bronze for her Simply Nourish Face Moisturiser. Her local wedding magazine, Your Surrey Wedding, even covered it! 
Speaking of coverage, we have been collecting online articles about our winners on our Press Coverage page — do go take a look, and let us know of any we have missed. 
On to 2024 ….
We're now going to move on to 2024, and to new plans. Current ideas we are thinking of include offering a testing service to brands developing new products, in order to offer them 'real' feedback from our experienced product testers, and a brand new award, about which we will tell you all about another time! 
Thoughts, feedback, suggestions for new categories are always welcome. Drop us an email at the usual address.