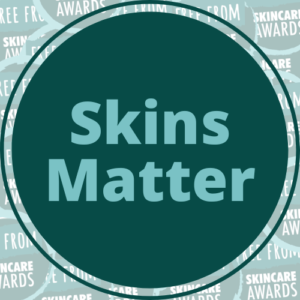 "My skin matters. Your skin matters. Our Skins Matter."
Skins Matter is a website focusing on skin and skincare from a health rather than 'beauty' perspective.
We cover skin allergies, such as to PPD, fragrances, preservatives and other sensitisers to which we are commonly exposed, in both cosmetics and household chemicals.
We cover problem skin conditions — such as eczema, psoriasis, acne, rosacea and others — and important issues such as sun protection.
And we also report on 'free from' skincare — skincare products free from some of the ingredients cosmetics consumers wish or need to avoid, such as allergens, animal-based ingredients, artificial colourants, petroleum-based ingredients and many others.
We run the annual Free From Skincare Awards, open to cosmetic brands throughout Europe.
We also offer a Cosmetics Consumer Testing Service, for brands looking for feedback reports on prototype or finished skincare products, ahead of launch.
In April 2024, we will launch the Free From Living Awards, under the wing of our Free From Skincare Awards.

Who we are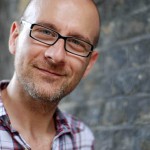 Alex Gazzola is the editor of Skins Matter, and joint Director of the Free From Skincare Awards.
He is a writer specialising in allergies, intolerances and sensitivities.
He blogs at Allergy Insight, and has written many books, including The Metal Allergy Guide, Living with Methylisothiazolinone Allergy, and Coeliac Disease: What you need to know. For more information, see his personal website.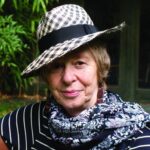 Michelle Berriedale-Johnson is the editor of Foods Matter, and Director all the Free From Awards, which also include the Free From Food Awards.
She is a writer and cook specialising in 'free from' food, and the author of two dozen books, including many recipe books for those with coeliac disease and food intolerances.
She blogs at the eponymous Michelle's Blog.
Privacy Policy
You can read our Privacy policy here.