Our Cosmetics Consumer Testing Service offers detailed consumer feedback on skincare products, and is primarily designed for brands working on new product development and looking to introduce cosmetics and skincare onto the market.
We offer honest assessments on prototype or finished formulations ahead of launch. 
Testers are drawn from our 100-strong panel of regular Free From Skincare Awards assessors, most of whom have many years' experience in trialling skincare products at home. They are experts at rigorously trialling cosmetics in real-life, everyday contexts, then providing comprehensive and constructive feedback.
Our service offers unusual flexibility — with the facility to have more input into the testers selected, the questions set for them to answer, to specify how and when products are to be trialled, and to choose the duration of testing.
Why use our testers?
Briefly: experience, enthusiasm, unbiased and honest feedback!
Although it can vary between testers, typically each provides several hundred words in their feedback reports, but more detail will be provided if requested and additional questions are asked.
Fees and Options
How many testers would you like to test your product?
Four testers — £95
Six testers — £135
Ten testers — £195
Other numbers by arrangement.
Would you like to choose the testers?
We will normally choose testers for whom the products are appropriate and suitable, e.g. by age, sex, skin/hair type, or any other important criterion, according to your description of the product(s).
However, we offer the option for you to be more involved in the process of tester selection, with the facility to select testers from our database on any number of possible additional criteria, e.g. by parental status, fragrance preferences, geographical location, and more. 
The price for this option is £10 per tester.
Would you like to set testers your own questions?
There is no additional charge when our standard product feedback questionnaire is provided to testers for them to complete; the questionnaire closely resembles the one we use for the FFSA.
However, we offer clients the option of setting some or all questions. We work closely with you to ensure they are tailored carefully for your needs, and worded to encourage open and generous responses.
The price for this option is £40.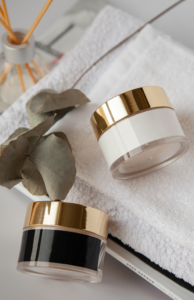 Extra products
If you would like more than one product tested according to the same criteria, by the same testers, at the same time, those will be charged as above, but with a 20% discount applied.
Length of testing period
You may choose the testing period, up to a maximum of three months, or allow the testing to continue until testers use up the samples sent.
There is no additional charge irrespective of testing period.
Working examples
The Basic Package …
The basic package, at £95, is four testers of our choice testing your product, and completing our standard feedback form.
Bespoke Packages …
Here are some examples with added variables:
* Four testers of our choosing (£95) each testing three products (i.e two extras at £76 each) and completing our standard product questionnaire = £247
* Six testers of our choosing each testing one product (£135) and completing a tailored / bespoke questionnaire (£40) = £175
* Ten testers (£195) of your choosing (£10 each) testing two products (i.e. one extra at £156) and completing our standard product questionnaire = £451 
Additional Options
If you have unusual or detailed and specific requests, with multiple additional variables, please do ask for a quote, as we may be able to make specific arrangements for bespoke needs.
What we will need
The samples to be tested must be sent to us at our Bristol offices by signed-for or recorded delivery, either by courier or Royal Mail. The address will be supplied upon booking the service.
Naturally, samples can be submitted in unmarked or unlabelled packaging, but guidance for testers — including instructions and ingredients — will be required, although these can be supplied by email.
The samples must be sent to us parcelled and packaged in readiness for posting out to testers, once we affix postage labels to them. 
Brands can remain anonymous to testers if they wish.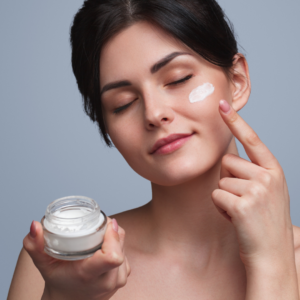 What we will do
Once testers are selected, we will contact them to ensure they are willing and able to test the product(s).
We will send them the products, with your instructions, and ask them to begin testing.
If testers have questions during the testing period, we will contact you for clarification.
Our aim is to provide you with all tester feedback within two weeks of completion, but if you need a quicker turnaround, please ask. 
Direct access to / contact with our testers is not offered nor facilitated, but if any clarification on eventual feedback is required, we will liaise with them on your behalf.
T&Cs
The testing service operates independently of the Free From Skincare Awards. If tested products are subsequently entered into the FFSAs, they will be submitted to different testers, and feedback / results may be entirely different.
Brands submitting their products for testing are required to have their own public and products liability insurance, and in purchasing the service warrant to do so.
Skins Matter (t/a Free From Skincare Awards) reserves the right to withdraw products from testing in the event of multiple tester adverse reactions.
Should only one tester react, we will find a replacement tester at no additional cost. A fresh sample will be required. 
Please note that this is a consumer feedback testing service, not a laboratory testing, stability testing, safety testing, claims substantiation, nor cosmetic regulatory compliance vetting service.  
Questions / Orders
Please email Alex in the first instance. If you would like to chat, please ask for his number.