For the second year running we were delighted to welcome back Formula Botanica – the Online Organic Cosmetic Science School to judge in the FreeFrom Skincare Awards – and this year we also welcomed them back as official partners to the Awards too!
We were joined by Formula Botanica's Director Lorraine Dallmeier and Education Manager Timea Racz to help choose the best free from skincare products available in the industry. (To read more about their involvement, and see them in 'action', see Michelle's blog here.)
As we're big fans of both the School and its people, we thought we'd tell you a little bit more about them – and, if you're in the business of making cosmetics, or would like to be, what they can offer you …
Formula Botanica was founded in 2012, was accredited by the Open & Distance Learning Quality Council in 2015, and today has close to 2,000 students and graduates in 94 countries. There are ten digital courses at present, all 100% online, which you can study at your own pace in your own time. The courses teach everything you need to know in order to go from complete beginner to organic cosmetic formulator and teacher.
Whether you're an established brand looking to learn advanced organic formulation skills, or a small brand looking to start a new business creating organic beauty and skincare products, Formula Botanica has something to offer you. Their innovative eLearning platform gives you the theoretical and practical skills you need to make high performance organic skincare that is safe, stable and sellable.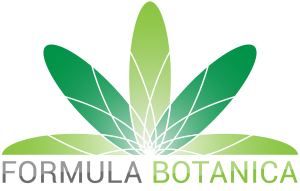 Many of Formula Botanica's graduates have used their courses to successfully launch or grow their own cosmetics business. They fly the flag for organic and natural skincare all over the world and are ambassadors for a healthier way of life.
Here are just a couple of their recent five-star reviews:
Very professional and fun to learn
"I am really glad I joined Formula Botanica online learning platform. First I enjoyed the transparency of information: what will we learn, what is the timeline… Second, the platform is user-friendly, and it is easy to learn with the videos / PDF and other tools. Third, the content is very professional, factual and helpful. I like the scientific approach, and that it is breaking a lot of myths / misunderstandings. Last, Lorraine is awesome 😉 I am truly happy and satisfied with my course, it's definitely great value for money. Thanks, Formula Botanica Teams! You are doing an amazing job!" Audrey Tournier (Slow Living)
Formula Botanica was exactly what I needed
"I thought I knew quite a bit about formulating natural skin care but once I started my course I found that there were larger holes in my knowledge than I thought. Because of what I've learned my formulas have gone from being ok and nice, to amazing and getting great reviews with thanks to the hard work that has gone into the course material. Job well done Formula Botanica! I'm starting my next course now." – Linda Cupples
To find out more about Formula Botanica's online organic cosmetic science courses visit www.formulabotanica.com, email  hello@formulabotanica.com or call +44 (0) 800 011 9545.