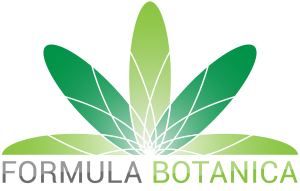 Just before Christmas, Lorraine Dallmeier, CEO of Formula Botanica, the world's largest online organic formulation training school and long term friend to the Free From Skincare Awards, put together this excellent article on new guidance on free from claims in the EU.
It's well worth a read for its clarity and examples, and although our views don't precisely align on every aspect of this most vexing of subjects, the article does echo many of the points we've made previously on the tightening restrictions on free from claims, including in this article on the Skins Matter blog.
As regular readers will probably know, the free from guidance permits certain free from claims, but not others.
In our view, the guidance itself is non-watertight, and fails to account for cases where a free from claim might be permitted under one 'rule' but not permitted under another — which one takes precedent, when this happens?
It completely fails those with allergies to cosmetic ingredients — inexplicably, allergies are barely touched-upon in the guidance, and mainly in regard to 'hypoallergenic' claims. Contact dermatitis sufferers are presumably expected to have the chemical recognition skills of a cosmetic formulator, and yet the writers of the guidance make allowances for — I pull your leg not — people who don't like the smell of acetone.
To our mind, the guidance was developed from a starting aim of banning or at least discouraging of the most controversial claim — 'free from parabens' — and everything else was decided upon from that basis. The popular anti-free from insistence that 'free from ingredient x is denigrating towards ingredient x' is not rendered necessarily true by endless repetition, and not one proponent of this viewpoint has ever satisfactorily explained to me why a 'nut free' claim is not denigrating towards almonds and Brazils.
Lorraine makes some excellent additional points towards the end of her article.
One of them concerns the targeting of small or independent brands. Although I'm not one who believes that small brands should be excused regulatory misdemeanours which larger brands are pulled-up on, I too in the past have felt, thanks to feedback from our entrants and conversations with other brands at trade shows, that independents might be being disproportionately picked on. As Lorraine points out, free from claims are being made on all kinds of products and by all sizes of brands. Are the bigger beauty houses being spoken to or advised? And are they taking any action, if needs be?
We welcome guidance and legislation on free from, and we too dislike some types of statements ('free from nasties' for example), but we operate on the basis that 'free from' statements are for 'free from' people — if you're not a consumer who needs or wants to avoid an ingredient, why read the 'free from' claims? They're not for you; they're for someone else who may need them or find them invaluable. Denying people who need that information and in that format seems to me an unnecessary difficulty and potential risk to some people, especially those with allergies.
We'll leave you with the wise words of Lorraine:
Free From claims can be an important tool for customers with allergies and we know that reading cosmetic ingredients lists isn't always easy for customers. For this reason, we feel the industry bodies should acknowledge these difficulties when drafting regulations.
Hear, hear …
Further Information
To read the Technical Document on Cosmetic Claims, including Annex III on Free From Claims, click here.
Formula Botanica have a number of Diploma courses opening for enrolment on 21st January, including their Diploma in Organic Skincare Formulation and their Diploma in Beauty Brand Business Management. Enrolment period lasts one week. For details, click here.
The Free From Skincare Awards 2020 will open on 3rd February. For further information, click here.