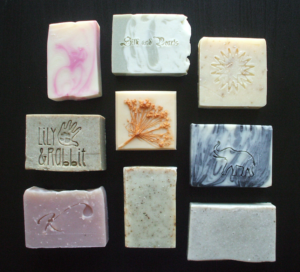 It has been an unusual Free From Skincare Awards, this year.
We weren't surprised that entries were slightly down on 2019, given that the coronavirus pandemic was beginning to take hold during the early entry period, and naturally many of the smaller brands we typically attract felt insecure about the future, and uncertain about participating. While we offer a discounted entry for small one- or two-person companies, it's still an investment many understandably felt cautious about. Some, very politely, even apologised to us for not taking part, and we very much hope to welcome them back in 2021 when, we pray, things will be brighter for all of us.
Also to be expected was the huge and wonderful volume of soaps that our entrants submitted — a selection of which are shown above. 'Ordinary' soap and water was touted very early on as the most effective means of keeping your hands clean and free of any virus, and it very much felt to us that the humble bar of soap was being in some ways reborn and rediscovered. Our testers, naturally, have been putting them through their paces quite intensively — in fact we had so many, that some testers, perhaps with families, were even sent two soaps to test (one for body, one for hands).
Now that the feedback is almost 80% complete and submitted, I've been able to see how our testers' testing patterns have changed from previous years, and indeed how important cosmetics have been to people, women in particular, during this trying period — especially when unable to visit a beauty therapist or hairdresser for months.
Testers are washing their hands more, of course, and therefore need more hand cream. They are going out less, therefore wearing less make-up, and therefore using less make-up remover and cleanser. Even deodorant has taken a 'hit', it seems! Several testers report overhauling their entire regimes and beauty timetables due to lockdown. One found herself amused at the prospect at testing out a mascara — usually for a party night, but during corona-times simply for staying in and watching telly.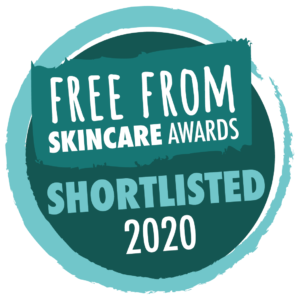 But it's the pampering products that have been particularly valued this year, it seems. Products such as face masks. We had quite a few entered (including one for men) and our testers seem to have very much enjoyed the ritual of setting aside the time needed to apply, lie back, allow them to work their magic, while they forget about the sorry state of the world …
It would be unfair to single out one product type, though. The usually colourful assortment of creams, balms, oils and scrubs that we received have also been welcomed and tested as rigorously as any other.
A recurring comment I'm receiving from my testers is that the product testing this year has been a welcome distraction. Of course there are more important things than cosmetics out there, but it has struck me that without them, many of us would have found these last few months just that little bit tougher.
I hope the entrants, many of which I've seen through their social media accounts generously donating boxes and boxes of products to NHS workers during this period, are aware of the pleasure that they have brought, and their important role in keeping the nation fresh, sanitised, maintained, pampered … and sane.
So anyway — we are nearly there! Our testers — some of which are nurses, teachers and doctors — have been simply brilliant this year in putting all products through their paces. Thanks to them, and their feedback and scores, the Shortlist for the 2020 Free From Skincare Awards will be announced online on 16th June, and I can already see from the early results that it's going to be filled with some wonderful products …
Our judges are going to have some very tough decisions this year!