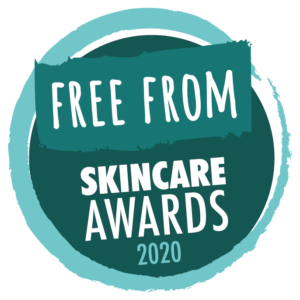 So. First there was The Testing — and we told you all about that right here.
Then came The Shortlist — likewise right here.
But then … It was The Judging!
Judging the Free From Skincare Awards 2020 was a challenge. We had, before the C-word descended onto the world with all its virulence, hoped to invite all of our 2019 judges back for round-table judging. Each and every judge from last year was brilliant, and the six-strong panels saw some terrific discussions on the products entered, that we wanted to recreate that magic again.
It wasn't quite to be, but it wasn't quite not to be either … Nervous and uncertain, we decided to see whether any judges would be prepared to travel into London to take part in a socially-distanced form of round-table judging, and were pleasantly surprised that some volunteered keenly. No viral contagion was going to keep them away from one of their calendar highlights, it seemed — assessing a clutch of top free from skincare products, as well as catching up with friends and colleagues, and enjoying one of Michelle's legendary lunches, of course …
We decided to tentatively try a few smaller groups, in order to tackle the larger categories, with the plan of judging other categories through email, phone and even Zoom. We ordered masks; we ordered sanitiser; we bought disposable gloves; we bought extra spatulas to avoid any temptation to resort to finger-dipping …
And … somehow … it just happened. Galina, Abi and Sarah (S) were all thumbs-up and game-faces-on for some of the key Face Care categories …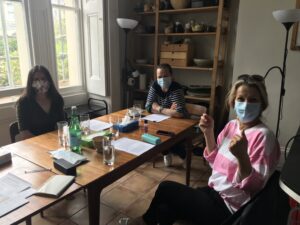 They worked hard! But then the debate and discussion and disagreement all started ….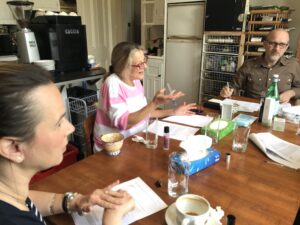 And the day after it was Kirsty and Sarah (C) tackling Hair Care — a fascinating category — and Eye Care. Hair Care was noticeable for the quantity of solid bars — both shampoos and conditioners — which made an appearance, but also for more unusual products, like a scalp treatment oil, and a split end cream. But before they got a sniff of them Alex made sure both were fully sanitised …
More followed. Natasha and Ruth came along for Problem Skin. Always a fascinating category, we had the usual therapeutic balms and creams, but also a soap, an oil, and an unusual pH-balancing solution, as well as a spot treatment and a face mask.
And if we lapsed and forgot about the social distancing, Michelle's cats were setting a fine example … Of sorts …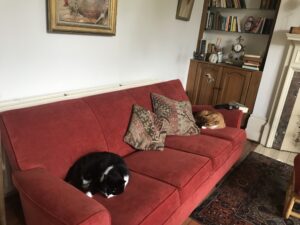 And then we ventured a little bit of Zoom fun, with Lorraine and Sara, and Lip Care, to talk lip balms and lip tints over the ether!
A few other categories were decided mainly by the Testers this year, but a little phone and email consultation with some judges helped get us through them with confidence. There was a lot of score-adding, a lot of label scrutinising; a lot of checking on compliance and regulation … But we got there.
So then … It was the Results.
The results were announced during an all-day social media extravaganza, lasting from 9am until 7.30pm yesterday, 21st July, which culminated in Lithuanian brand Uoga Uoga being crowned overall champions for their Intensive Care Day Cream, beating products by Holos, Boo Cottage Botanicals, Antipodes, Hairy Jayne and Maison Meunier into Runners-up spots. Best brand was shared by Antipodes and Bloomtown, and the Achievement Award was split three ways — with Antipodes, YES and Veracova all getting a nod.

There are 15 category awards too — 16 Golds, a few dozen Silvers and Bronze each — and you can see the complete set of results if you start from the Winners 2020 page on our Free From Skincare Awards site, and take it from there.
It was the first time a non-British and non-Irish brand had won the top Award, and we're very happy it has gone to a company run by two women, Lena Sokolovska and Monika Zelvyte, from a country of whose skincare products we weren't previously aware. We should have been in Uoga Uoga's case, because they are Soil Association certified!
You could also try searching back through out Twitter stream using the hashtag #FFSA20, to look back at all the thrills from yesterday, or check our images on Instagram, with pics of the Gold winners and name-checks for all the other medallists too.
If you need Press Information, which includes a downloadable press release and lists of winners, try our online Press Pack.
Want to take part next year? We really hope you do. To be added to the mailing lists, drop Alex a note.